A year ago today, I was studying for my last set of college finals and accepting my first big girl job. Four years flew by and caused unforgettable memories, life changing friendship, and a few mistakes on the way. As I was sitting in the living of the sorority house surrounded by my sisters, you couldn't help but feel that we were ready to leave but wishing we could stay just a little longer. As many of you get ready to graduate and set off on a new adventure, here are some things I am still learning after graduation.
1. Your job does not define who you are.
In college, you define yourself with what sorority or fraternity you are affiliated with, what club you are associated with, or what your major is. Personally, I think it is natural for us to define ourselves with a certain group of people to make transitions easier. College is a big transition for anyone so you join clubs, get involved with Greek life, or play a club sport to find new friends and where you fit in this over sized campus. You get comfortable after four years but once you graduate, you don't have that identity anymore. For me, I coped by defining myself by my job and I made myself miserable. Your first job is usually not your dream job and if you are reading this and have your dream job right out of college, congratulations – you win at life. I'm thankful for my job but let's be honest, an entry-level job is not where I want to be in the future and it made me feel like a failure. Instead of defining yourself based on your job, define yourself on your qualities, your goofiness, your spunk, your creativity, your morals and values, and things that actually make the person you are.
2. Travel, save, travel and save.
Since you've been living on Cook-Out and Ramon, your first pay check will make you feel like you have all the money in the world. No joke, it's the best feeling to see that you have more than $5 in your bank account. To be honest, I went on a shopping spree with my first pay check (sorry, mom). I'm a strong believer that your first pay check should be spent getting something you have been wanting for a while unless that means going into debt. However once you get that one thing, you should save save save your money so you can travel as much as you can. Chances are you are probably not married or have kids, you have little responsibility, and the only child you have is your dog.  This is the best time to travel and see the places you have always wanted to go. A big reason it's the best time is not only do you have the time and money for it, but you still have a beer taste with a champagne budget. Ok, maybe not a champagne budget but after multiple college spring breaks, the Motel 6 doesn't seem that bad to stay in. Plus, many of your friends from college will be moving to different cities so you'll have a free place to stay and get to see them. It's a win, win.
  3. Stay in touch with the people who matter most.
It's hard to go from seeing everyone you know every day to actually having to make an effort to keep them in your life. As a past sorority snot, I never appreciated the convenience and accessibility I had to see my friends every day until I didn't have that luxury anymore. Most likely, you will be the youngest person at your new job and everyone around you will probably be married and starting a family. It can be difficult going from being around people your age since you entered preschool to surrounded by people who are in a completely different stage of life than you. Don't get me wrong, these people probably aren't much older than you and still know how to have fun but it can be hard to find common ground. Your friends you met in college will help you through it because ya'll will be in the same boat. Plus, if they are really your friends, you will want to stay in touch with them no matter the distance.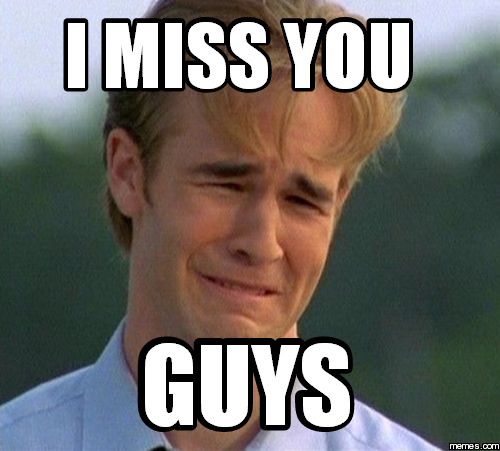 4. Make friends in the workplace – it will make your life easier and connections are everything.
Your coworkers are what make your job fun and enjoyable so get to know them. They will make you laugh and tell you if you are being over dramatic about what your manager said to you. You need an outlet at work and someone you can talk to. Work, like school, is stressful, frustrating, and exhausting so you need that support who understands what you are going through. Also, get to know the CEO's, HR's, VP's, and Executive Teams of the office. I have a saying that I live by and it's "unless you're Dolly Parton or Jesus, I'm probably going to treat you the same as everyone else." In other words, even if you are high up in the company, I'm going to treat you with the same respect as anyone else in the workplace. I don't act any different around the Executive Team, HR, or CEO of the organization I work for. Some people might disagree with me and that's ok but it's worked out for me so far. They know who I am, they always make a point to come say hi and make conversation, and I have built strong connections and references for the future.
 5. It's ok to want to go back.
Lastly and one of the most important lessons I am still learning thus far is that it is ok to want to go back to college. Let's be honest, those are some of the best times of your life and you are constantly surrounded by your friends. Once August began, it hit me that I actually graduated and wasn't going back to school to reunite with my friends. Social media can be your worst enemy when you are feeling "home sick". Chances are you still have friends that are younger than you and are going back to college. Disclaimer: they will be posting all over social media about reuniting with friends, moving into new houses, and starting a new year at college. It's hard not to feel like you're missing something when you aren't going back to where you are most comfortable. You lose a little part of what you were and you're trying to navigate your way through this new chapter in your life. Your college self will always be with you but now you're growing into the person God intented you to be.